The Latest Blinds Designs and Materials
We offer window furnishings in a range of designs, and are always on the lookout for new styles and materials. With our huge selection, you are sure to find the perfect solution for your home or office. Made right here in Australia by our own expert blinds fabricators, we proudly offer the largest range for your windows, no matter the size. Whether it be a large or small window space, we have what you need, including custom blinds in Melbourne and Sydney, and a huge range of roman blinds, Venetians and vertical blinds.
Roller Blinds for your home
Our roller blinds in Melbourne, also commonly referred to as holland blinds, are one of the most versatile types of window furnishings available on the market. Easily tailored to any practical purpose or requirement, such as the need to block out the sun, their flexibility in use makes them ideal for every type of home. Roller blinds are extremely affordable, making them ideal for any sized household budget.
Our roller blinds melbourne products come in a wide array of colours and styles, including the basic blockout and light filtering options, allowing you to tailor your selection match your interior with ease. Our blockout blinds can resist up to 97% of harmful UV radiation as well, making them a great choice to keep your home healthy and minimising furniture fading. All of our blinds products that we manufacture in Melbourne are built to last, and can be motorised for added convenience.
Vertical blinds that are the top of the line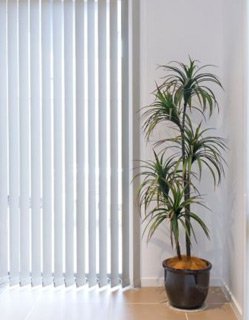 Our range of traditional and composite vertical blinds in Melbourne and Sydney are made from the highest quality of parts and components. What's more, we've gone to great lengths to source long lasting and stylish fabrics, providing you with a complete and total solution. Sleek and sophisticated, the vertical blinds that we can create for you will allow you to both create that home interior that you've always wanted, whilst also controlling light and privacy.
Lowest Blinds Prices in Melbourne Guaranteed!
Just because our blinds products are affordable, it doesn't mean their quality is compromised. Throughout the years we have gained the experience that enables us to deliver the best blinds in Melbourne and Sydney, at affordable prices. We are proud to say that we offer unbeatable quotes, and we look forward to making you another one of our happy customers.
Contact our friendly blinds team at Awesome Blinds today on 13 0055 0552 to talk about how we can offer you the very best solutions for any type of blinds in Melbourne and Sydney.
Reviews - See what our Clients have to say !
Our rental property needed a fresh look so we contacted the team guys at Awesome Blinds for suggestions for our windows. They offered some great advice regarding what options were best for our needs, and stayed true to the initial quote we were given. Thanks for the great timber shutters!
We contacted Awesome Blinds regarding a solution for covering large windows in our living room. The windows are quite wide, and we were worried about the options. We ended up with some great looking double roller blinds that are simple to operate, and look amazing!
After contacting several blinds companies for quotes, and becoming frustrated, we finally found Awesome Blinds. They provided us with an affordable price for the plantation shutters that we needed, and installed them quickly. Will definitely use their services again.
Our old, worn curtains were making our bedroom look awful. After contacting Awesome Blinds, we were given advice on the types of curtains and blinds that would best suit our needs. We chose to go with Roman blinds, and they look fantastic. Thanks guys!
The quote we were given for PVC bathroom plantation shutters was the best we received by a long way, and we sourced many quotes. Following the free measure and quote our shutters were installed without any worries. We have recommended Awesome Blinds to others, and they were also very happy with the service.
Book a Free Measure
and Quote
BLOG
Window dressings are one of the easiest ways to completely transform the look of any room in your home. Minimalism is very popular at the moment, and with more modern interiors, come more modern blind...
Venetian blinds have adorned windows around the world for hundreds of years, with their practicality and great looking slat design offering privacy and light control. But where did they come from? ...
Sleek, simple, and incredibly versatile, roller blinds have been a huge hit in homes right throughout Melbourne and Sydney. Roller blinds are one of the very few pieces of any interior design aspect t...
Guaranteed lifetime warranty on all of our quality blinds and shutters
Wide Range
Fast Installation
Best Price
5 Years Warranty*